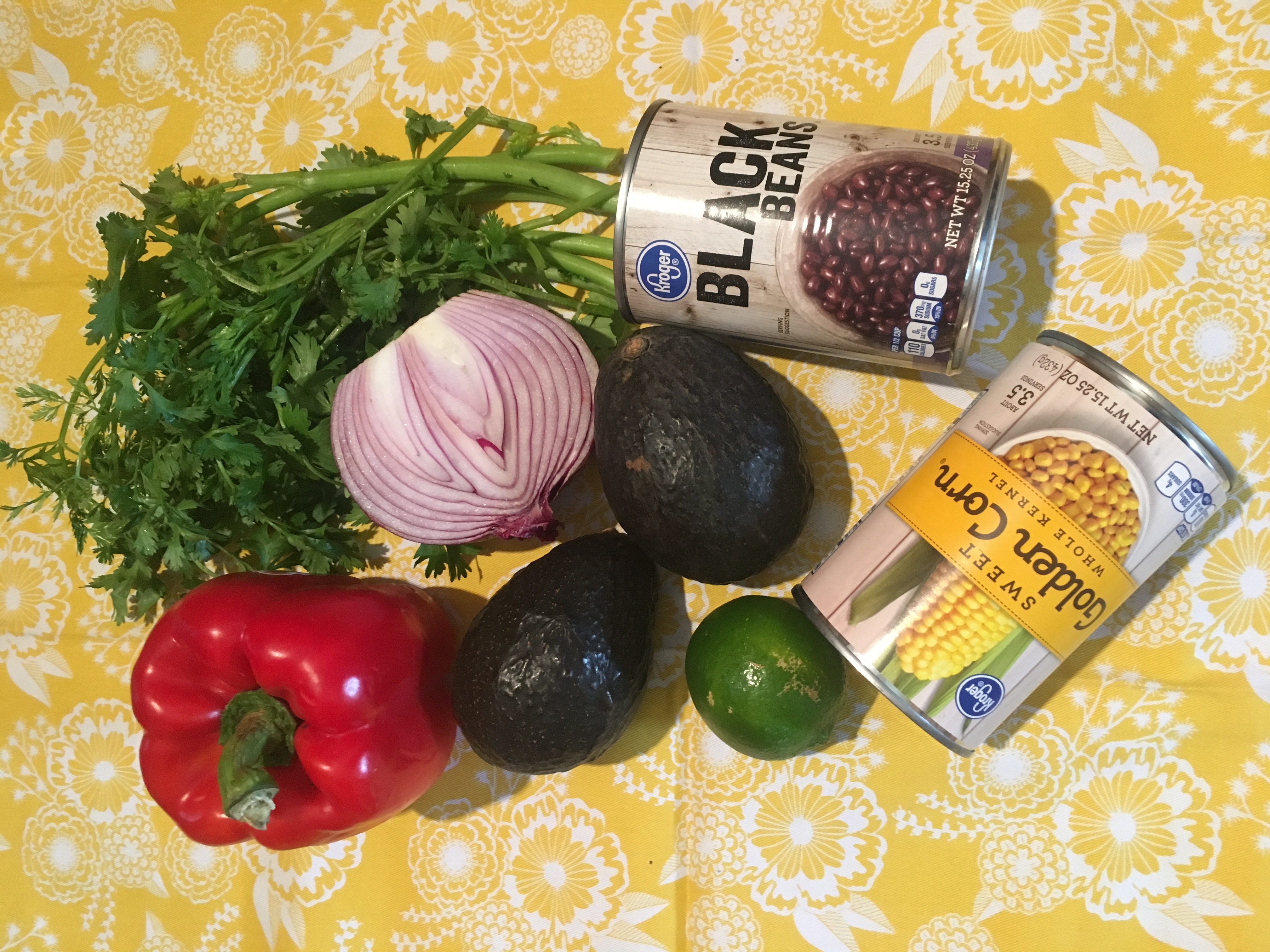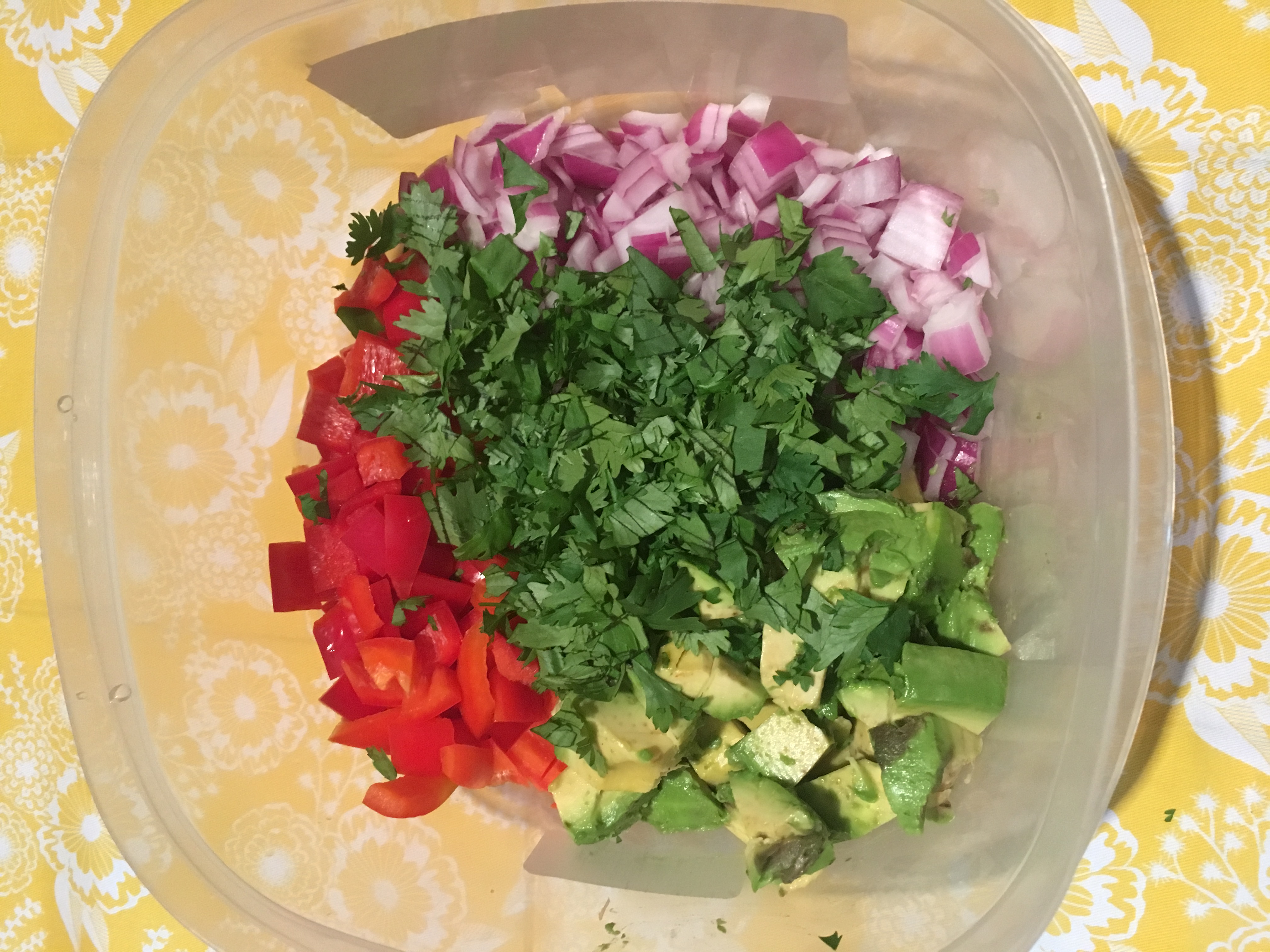 NOMMY DIP IS SO GOOD!!
Especially in the summertime, it's so refreshing! I have heard this called 'Texas Caviar' or 'Cowboy Caviar' but all I do is go NOM NOM NOM when I'm eating this, so that's why I called it Nommy Dip! I've made several variations of this dip, but I love this one because of all the fresh ingredients and it has stayed good in my fridge for a week now.. and there's avocado in it!
I made a different variation of Nommy Dip a few weeks ago at a pot luck, and everyone raved about it! Including me… I've been making homemade breakfast burritos too, and the Nommy Dip is great to use as a salsa! Something that the girls K&K at Tone It Up taught me was that you can use bell peppers, cucumbers, zucchini – really any veggie that you can form into a chip for your dip! I'm a sucker for tortilla chips and any kind of salsa, but I love using veggies as chips too – for all dips!
So here's the ingredients for the hipster Cowboy Caviar… Nommy Dip!
– 2 avocados
– 1/2 red onion
– 1 red bell pepper
– 2 limes
– 1 bunch cilantro
– 1 can corn
– 1 can black beans
– Favorite Dressing: I love Tessemae's Italian
– Favorite Spices: I used garlic powder, salt, and cayenne
– Favorite Chips: Tortilla chips, blue corn chips, and black bean chips are all delicious with Nommy Dip!
Follow along with the video to make Nommy Dip & ENJOY!!
1. Cube Avocado, Red Pepper & Red Onion
2. Pick & Chop Cilantro – act like your picking flowers petals off a stem, and then chop 'em up!
3. Rinse & Drain Canned Corn & Black Beans
4. Squeeze 2 limes, marinate with Italian dressing & add your favorite spices!
5. Enjoy right away or store in fridge up to 7 days!
I hope you liked this Nommy Dip Recipe! Please leave a comment and let me know if you made it, or maybe came up with your own fancy variation of Nommy Dip aka Cowboy Caviar. For more recipes like this you can follow @hungryoga on Instagram and check out our "Story".
Before you go, I do have a question to ask just because I'm curious!
– Do you believe that decreasing our consumption of meat can help conserve the planet, and improve our overall health?
Let me know!
Macy