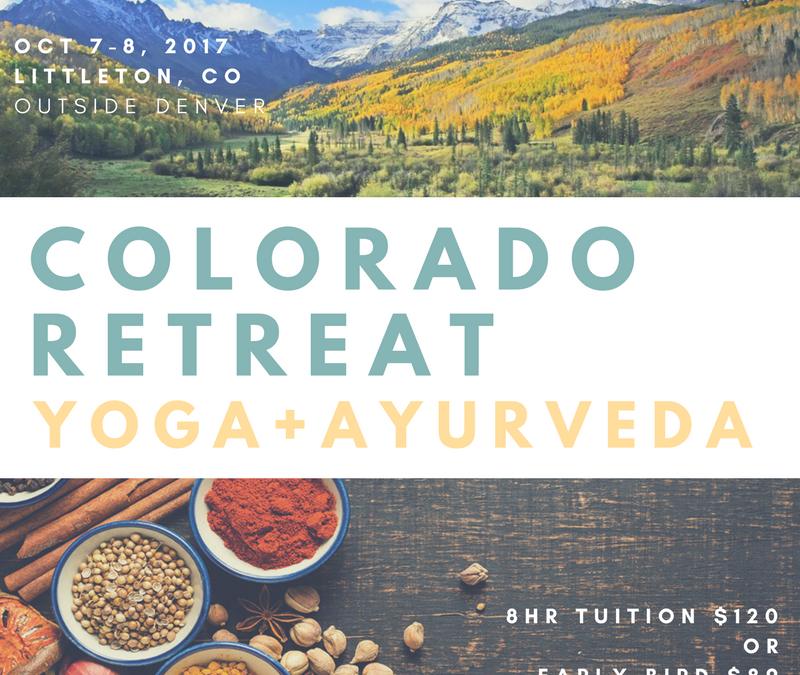 PIERRE COUVILLION: YOGA AYURVEDA COLORADO RETREAT
Hello everyone, it's Macy here from Hungryoga and I'm excited to share this interview with Pierre Couvillion about his life & more on the Yoga Ayurveda Colorado Retreat.
Pierre is offering a Yoga Ayurveda Colorado Retreat here in Littleton, Colorado on October 7th & 8th at Ascent Therapy Clinic. This is where I teach private yoga and semi-private yoga, pilates and strength classes. We are so thrilled to help Pierre host this Retreat and bring his knowledge and wisdom to Littleton.
Pierre is triple certified in yoga at the 500hr, is an Ayurveda Practitioner, & Massage Therapist. He owns Santosha Yoga School in Indianapolis, and teaches retreats all across the globe.
I hope that this interview will give you a deeper connection to Pierre and all that he has to offer.
Without further anticipation, here's Pierre!
In this interview you will learn:
– A grounding pranayama and sanskrit exercise
– Pierre's life journey and how he got where he is today
– Details on the Yoga Ayurveda Colorado Retreat coming up in October.
What's all going to be offered at this retreat?

How is it going to benefit the students that decide to commit to this experience?

Who would you say this retreat was designed for? Is it for beginners to yoga, yoga teachers, or both?

What type of transformation do you expect your students to have walking away from this retreat?
– Where to find more details on the retreat, and how to sign-up.
Sign-Up : santosha-school.com/colorado-oct-2017/
** Early Bird pricing ends on Sept. 1st. $89 for 8 hours of tuition. $120 after Sept. 1st **
Questions? Contact Macy at 720-336-1030 or email [email protected]
Thank you everyone for listening! We hope to see you in October at the Yoga Ayurveda Colorado Retreat in Littleton, Colorado.
Namaste!
Sign-Up for The Yoga + Ayurveda Colorado Retreat!
An Experience You Will Never Forget